Veterans Care in Brainerd
Military Care Program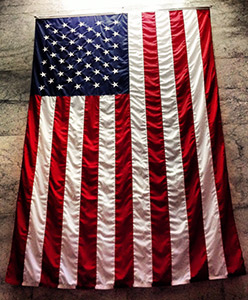 Our office has been serving Veterans for over 20 years, they are some of our favorite people to assist to return to a higher quality of life.
Unfortunately over the years Veterans have had very little (if any) access to much needed chiropractic care. This is why over a decade ago we created the Military Care Program which provided 50% off all services in our office for any Veteran and their immediate family. Also part of the Military Care Program was 6 months of free care for any active member in the military.
We still continue the Military Care Program for Veterans who do not have access to chiropractic care or have high deductible insurance programs. However, recently our office was incredibly excited to see some of the recent changes in the VA Healthcare which allows chiropractic care for those Veterans who qualify for the VA Program!
We Can Help
If you are a Veteran or know a Veteran that is suffering with pain, please don't hesitate to contact our office to see if we can help you.
Some of the common condition veterans we have helped veterans with:
lower back pain
sciatica
leg and arm pain
headaches
shoulder pain
neck pain
PTSD/PTSS/Anxiety
Our specialty is helping veterans to get rid of their pain by correcting the cause of the problem. Make an appointment today; we're here to help.
---
Chiropractic Care | Live Well Chiropractic | (218) 454-5483